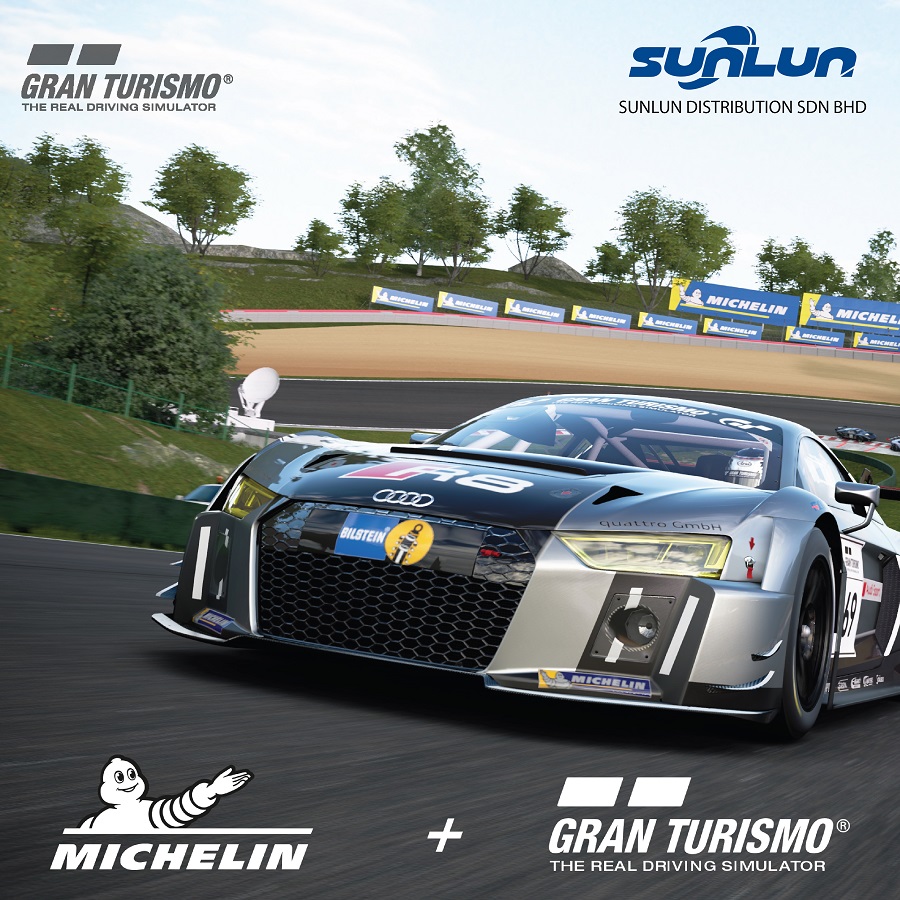 Michelin Lights Up The Racetrack in "Gran Turismo" Movie!
Michelin has taken centre stage on the silver screen as official tyre partner of Gran Turismo, Hollywood's latest movie for racing fans celebrating the true story of how a teenager's virtual gaming skills in Gran Turismo racing simulator propelled him onto the real-world racetrack.  
Throughout the filming of the movie, Michelin ensured the right motorsport competition and high-performance tyres were used in thrilling recreations of races on actual circuits in Central Europe and Middle East such as Nurburgring, Redbullring, Slovakiaring and Dubai Autodrome.
The collaboration between Michelin and PlayStation's award-winning Gran Turismo franchise goes beyond the world of cinema with Michelin's present role as official tyre supplier of FIA Certified Gran Turismo Championships and official tyre technology partner for Gran Turismo. 
As the high-octane movie speeds into theaters in Malaysia, Michelin will continue bridging the boundary between virtual and real racing by enriching the realistic online driving experience in Gran Turismo with proven tyre technologies from over 100 years of motorsports racing.
We Keep Your Wheels Turning
Michelin tyres are available from Sunlun Distribution, a Malaysia tyre distributor based in Sibu, Sarawak, East Malaysia. We distribute and supply Michelin tyres throughout central Sarawak including Sibu, Bintulu, Mukah, Sarikei and Kapit, southern Sarawak including Kuching, Sri Aman, Serian, Kota Samarahan, Saratok, Betong and Siburan and northern Sarawak including Miri, Lutong and Niah:
Michelin passenger car radial (PCR) tyres
Michelin SUV/4x4/4WD tyres
Michelin commercial light truck (LT) tyres
Michelin truck and bus (TB) tyres
Browse our Products or Contact us for more details on Michelin products.
About Michelin
Michelin is a global tyre manufacturer founded in 1889 that consistently ranks as one of the world's most valuable tyre brand with annual revenue exceeding 20 billion euros. From tyres and high-tech materials to mobility solutions, Michelin develops innovative products through 9 worldwide R&D centres with 127 production facilities in 26 countries and commercial presence in 170 countries.
Links
https://www.michelin.com.my/gran-turismo-movie
https://michelinmedia.com/gran-turismo/